Visual identity for DigiConsumers, a multidisciplinary research project examining young people's consumer habits in a digital environment.
The commission included a logo, a wireframe for the project's website, fonts, colors and illustrations suiting the theme. 

I worked together with Ville Sainio, who in addition to designing the overall look with me was in charge of most of the illustrations. 

The challenge wa

s to create a look that would suit both the researchers and their subject, being 
simultaneously 

v

isually fresh and accessible.

I was in charge of the logo and completed a

brand style guide

 for the finished visual identity.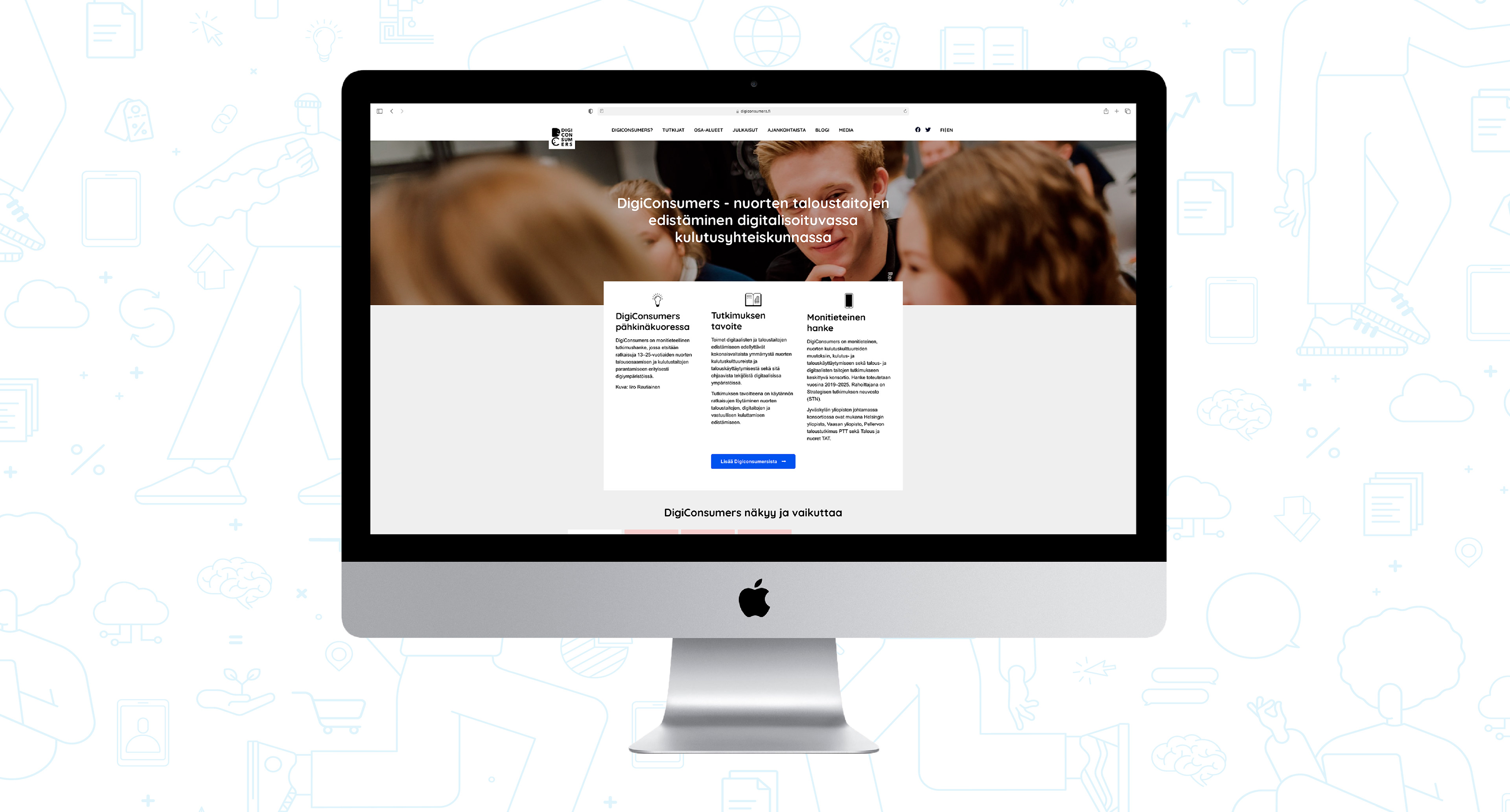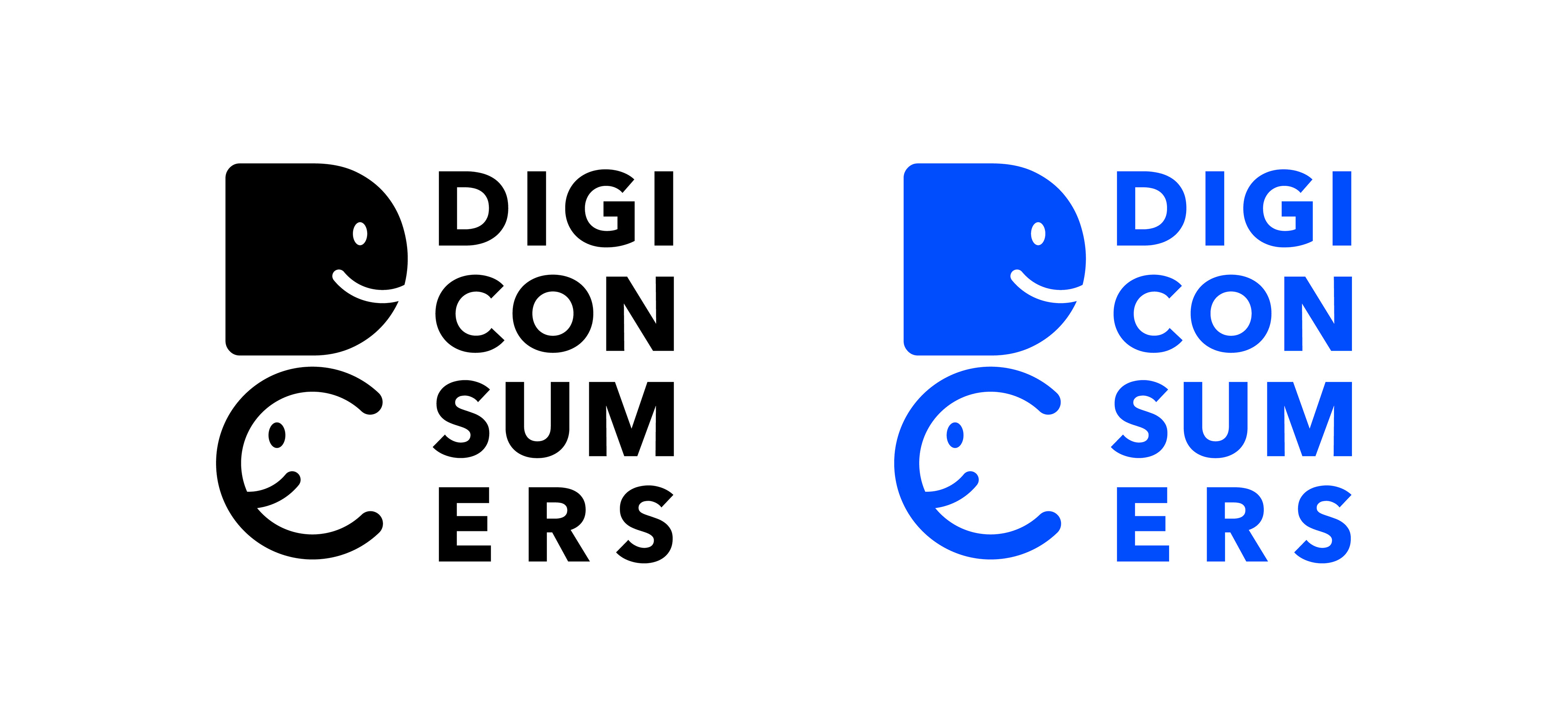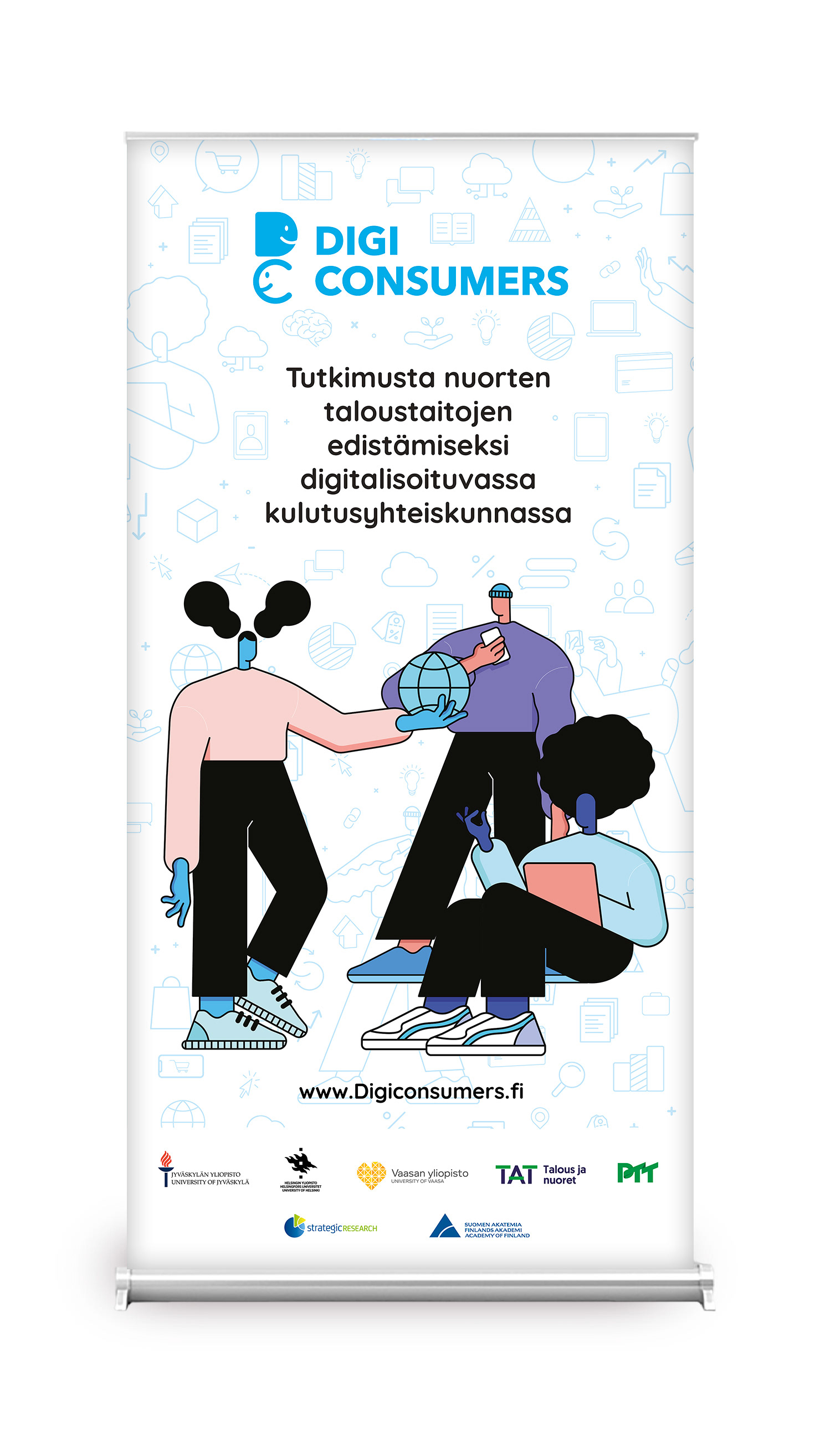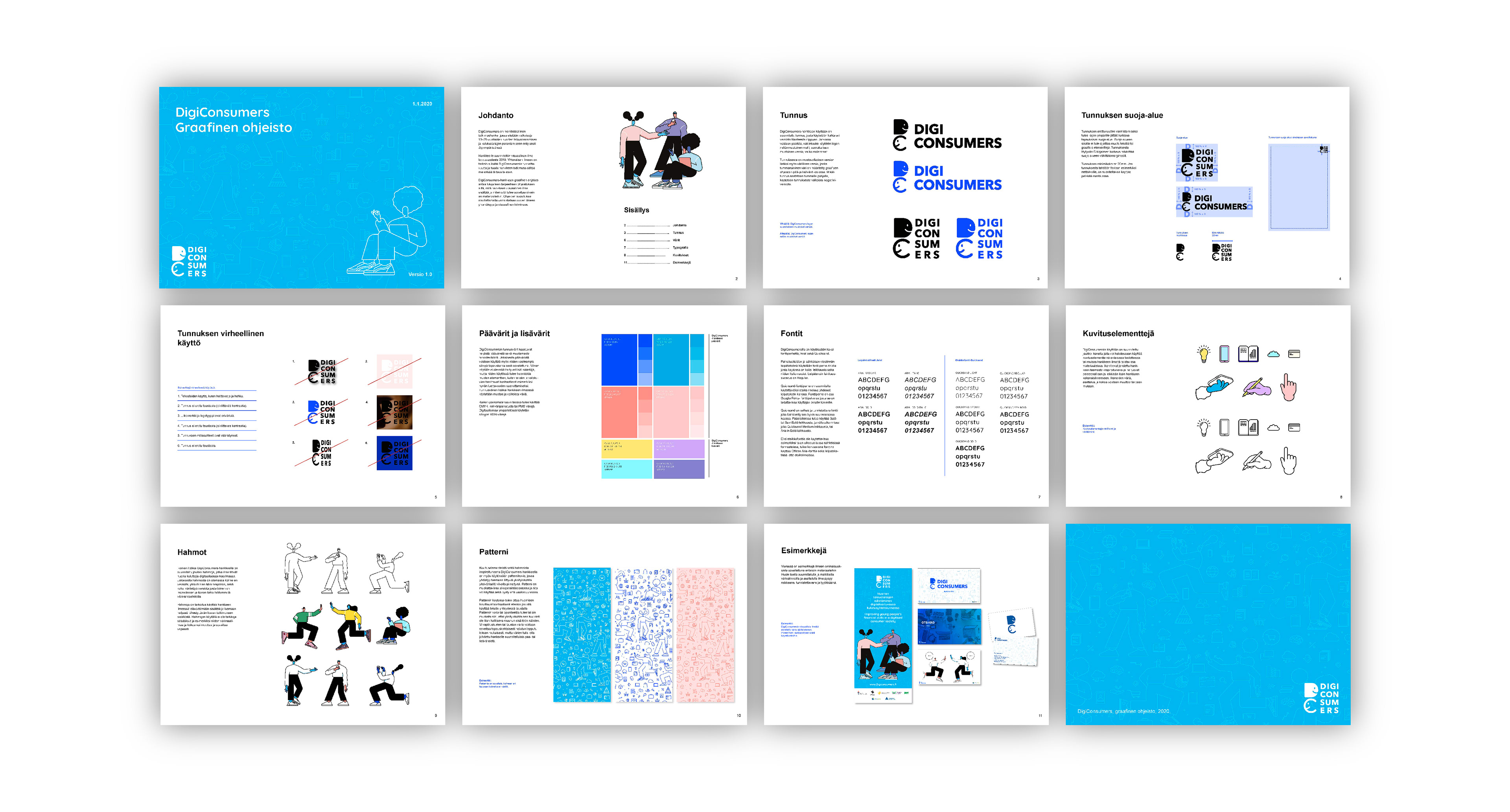 Here's where you can visit the finished site!